Discover more from The Morning Column presented by The Sporting Tribune
A free daily newsletter from The Sporting Tribune, delivering local sports news, viewing schedules and deals on tickets directly to your inbox.
The Dodgers wake up just in time
The Arash Markazi Show (10/15/20)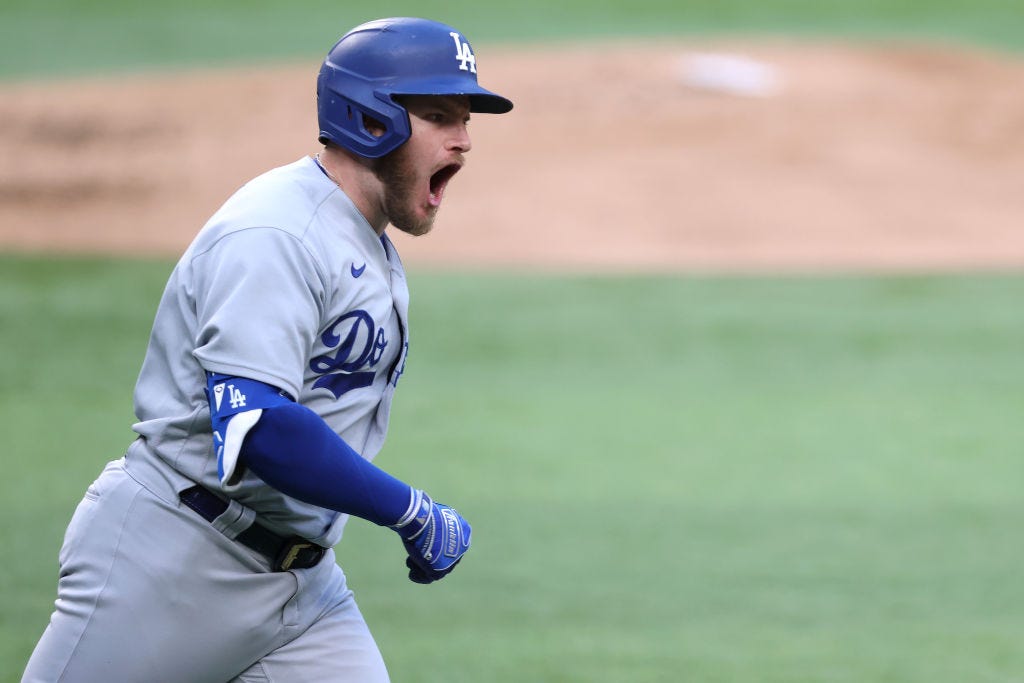 Arash Markazi and producer Ji Hae Wiley talk about the Dodgers winning Game 3 of the NLCS against the Atlanta Braves and how the momentum from their comeback in Game 2 carried over into Game 3. After the Dodgers scored a record 11 runs in the first inning and 15 runs in the first three innings, Arash and Ji Hae think the Dodgers could win the next three games and wrap up the series in six games. Arash also talks about celebrating John Wooden's 110th birthday at VIP's Cafe, his favorite coffee shop with Wooden's family.
Listen to "The Arash Markazi Show" on The Mightier 1090 Monday-Friday from 12 p.m. to 1 p.m. You can also listen to the show on Spotify, Apple Podcasts, Google Play and Stitcher.