Discover more from The Morning Column presented by The Sporting Tribune
A free daily newsletter from The Sporting Tribune, delivering local sports news, viewing schedules and deals on tickets directly to your inbox.
Dodgers advance to the NLCS
The Arash Markazi Show (10/9/20)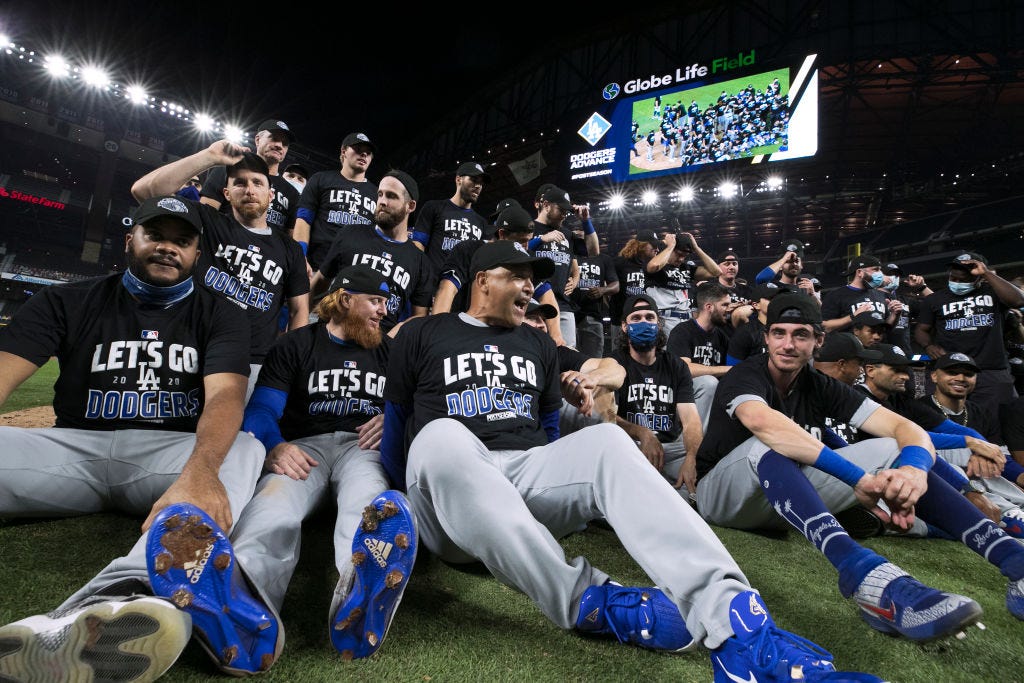 Arash Markazi and producer Ji Hae Wiley talk about the Dodgers completing the three-game sweep of the San Diego Padres in the NLDS and advancing to the NLCS for the fourth time in five years. Despite the sweep, the Dodgers-Padres series likely set the stage for one of the best rivalries in baseball for the next decade. They also talk about the Lakers being one win away from winning the NBA championship and where Lakers fans should watch the game with Staples Center and L.A. Live being closed off. Finally, Arash and Ji Hae make their NFL picks of the week against the spread. 
Listen to "The Arash Markazi Show" on The Mightier 1090 Monday-Friday from 12 p.m. to 1 p.m. You can also listen to the show on Spotify, Apple Podcasts, Google Play and Stitcher.