Discover more from The Morning Column presented by The Sporting Tribune
A free daily newsletter from The Sporting Tribune, delivering local sports news, viewing schedules and deals on tickets directly to your inbox.
'Playoff Kershaw' let's Dodgers down
The Arash Markazi Show (10/16/20)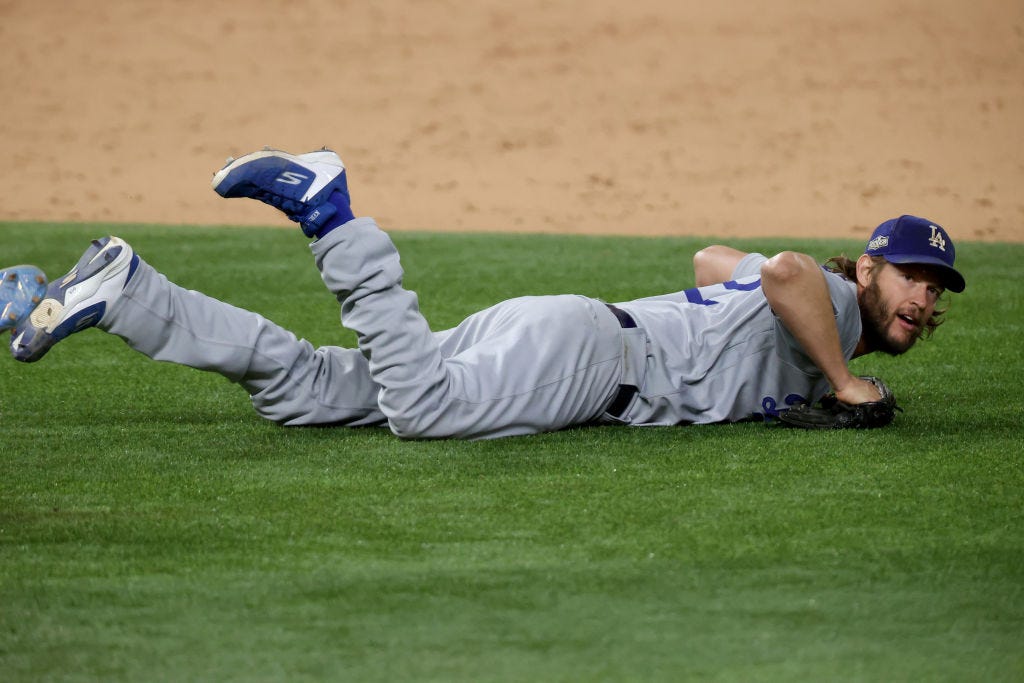 Arash Markazi and producer Ji Hae Wiley break down the Dodgers' 10-2 loss to the Atlanta Braves in Game 4 of the NLCS. The Dodgers are now down 3-1 in the series and one loss away from elimination and another disappointing early postseason exit. Arash and Ji Hae also answer listener e-mails, give their thoughts on the Clippers hiring Ty Lue and share their experiences with eating food at a strip club.   
Listen to "The Arash Markazi Show" on The Mightier 1090 Monday-Friday from 12 p.m. to 1 p.m. You can also listen to the show on Spotify, Apple Podcasts, Google Play and Stitcher.